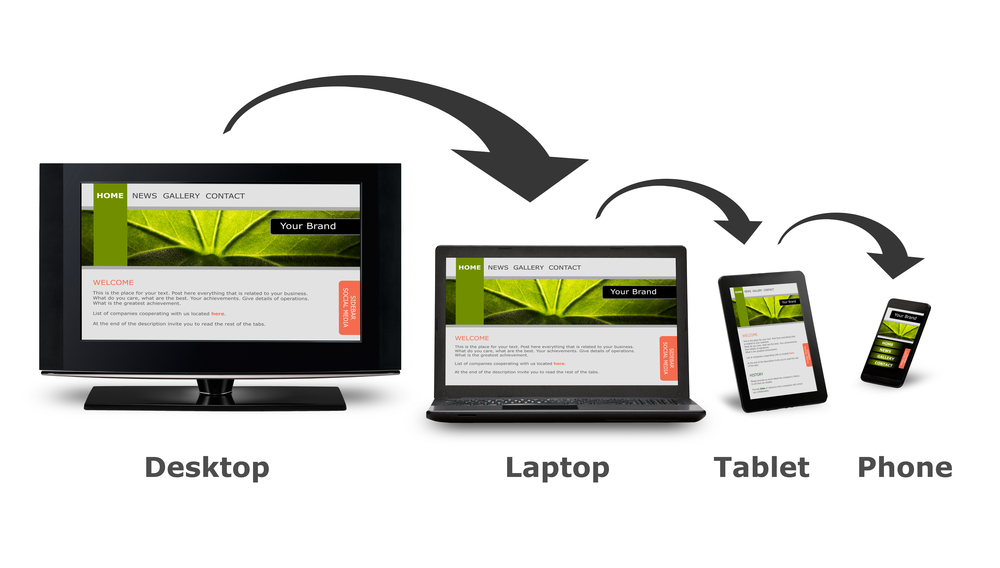 With the popularity smartphones have received from Kenyan users, it's a crime not to have a responsive website for your company. First, we have to understand what a responsive website is. This is a website design that adapts to whatever screen it is being viewed on, that is, you can use it on your desktop, laptop, mobile phone or tablet and you won't notice a difference in the general appearance of the website. Responsiveness of a website poses the following benefits to your business:
Increase your reach to the tablet and mobile audience

Almost everybody in Kenya owns a smartphone or mobile phones that has internet access, unlike 10 years ago, and this is one of a core reason to making websites responsive.

Increases sales and conversion rates

Redirection was very common in the past where you would be redirected to a device specific site, although today we use one site across all devices and this enhances consistency. Once consistency is established, it gives the users a nice experience and in turn impact your conversion rates positively, since people are more familiar with navigating through the website.

Analytics and reporting made easy

A responsive site means everything is united into one platform; i.e. you won't have to keep track of the user journeys, conversion paths and funnels of the desktop and redirected website. Analytic tools like google Analytics will now be optimized to handle multiple devices and responsive reporting.

Saves time and cost on mobile development

It takes far less time than creating an additional stand-alone mobile site, which had been a common thing in the past.

Huge save for time and cost on site management
It's easier for clients in terms of time and cost to manage and maintain a single site since there is lesser content to deal with.
In conclusion, having a responsive website can save you lots of money, maintenance time and also help you to convert and retain more clients in the long run.
You can contact Ace Solution Africa Ltd for your next website design project or redesign of an existing website.
VISIT OUR WEBSITE FOR WEBSITE SPECIAL OFFER FOR SMALL BUSINESS FOR ONLY KSH 35,000 VAT