Why should your website be more mobile friendly and how exactly do you do this?
Are you noticing a decline in your organic website traffic; do you still use the same old website design that you began with? A bad website design could be the reason why you are losing website traffic and it's a high time that you give your website a tune up!
Google recently changed its search algorithm to give a ranking boost for the mobile-friendly websites at the same time punishing other desktop-only websites. As we all know, mobile is the future and failing to consider this can put your entire business at risk.
Therefore, it's very important to make improvements to your website by optimizing it for mobile devices. By doing so, you are guaranteed to get a bigger amount of traffic to your website and eventually boosting sales. Most people tend to think that they are doing fine without optimizing their websites to mobile-friendly websites. Well, if you haven't noticed, mobile devices are slowly taking over the world. This means that soon most of your prospective customers will be searching for you on their mobile phones, tablets and other mobile devices. At the moment, mobile devices are already in the lead for most internet usage after surpassing desktop devices.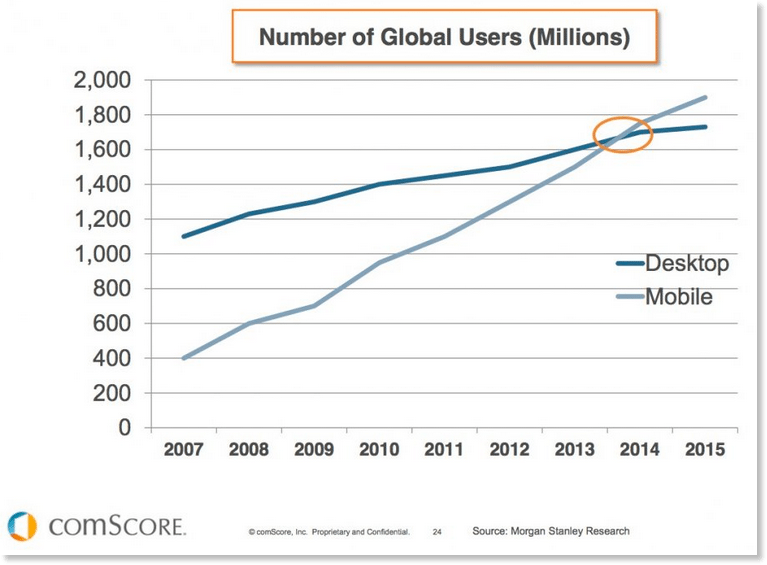 Think of the future to come and save your business today, take action and make your website future-proof.
BEAT YOUR COMPETITION
Show the world why your business is more innovative than the competition and increase your sales in the process.
A Report carried out showed that 62% of companies with a mobile-friendly website design received an increase in sales over companies with desktop-only websites. 52% of users claim that they are less likely to engage with a website with a bad mobile user experience.
By making your website mobile-friendly, you're better equipped to beat your competition and rank higher on Google Search.
RANKING HIGHER ON GOOGLE
As mentioned above, Google now gives a ranking boost for mobile-friendly websites. That means whenever a user searches for something on Google, the search engine will automatically show mobile-friendly websites first before the other websites.
Google rolled out this update to its search algorithm in May 2016. So, if you've noticed a drop in organic website traffic since then, that could be one of the reasons.
Optimize your website with a responsive design and you'll be able to recover the traffic you've lost and gain a better ranking on Google.
TIPS FOR MAKING YOUR WEBSITE MORE MOBILE FRIENDLY
The most important thing before optimizing your website is knowing how much your website needs to be improved. You can do this by using a google tool- Google mobile friendly test tool- to test and see which parts of your website needs fixing. The tool offers further suggestions of how to improve your website for mobile devices as well.
Alternatively, you can use Google Analytics data to learn more of the type of devices used by your website visitors. Using the data you acquired, you can better optimize your website for certain device screens.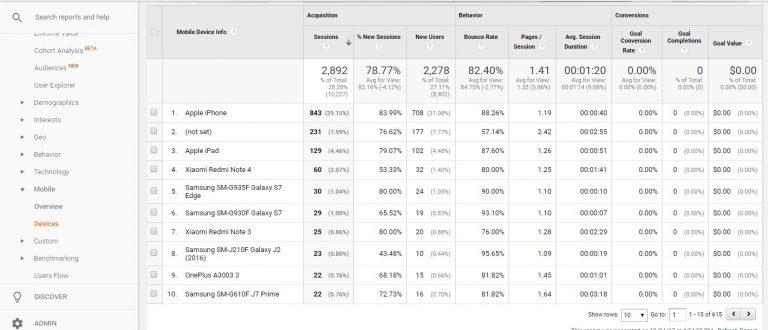 OPTIMIZE FOR TOUCH SCREENS
One of the biggest differences between mobile and desktop devices is their interaction methods. On mobile devices, people zoom in with fingertips while swiping across to view more.
Making your website design responsive is not enough to offer a great user experience, you have to optimize your website for touch screens as well.
Adding touchscreen navigation to the website, for example, is suitable for giving your users the ease in navigating your website. You can make sure the slideshows on your website can be swiped across with fingertips. Additionally, try making the forms, email opt-in forms, easier to fill by reducing the number of fields in a form.
COMPRESS HTML, CSS AND IMAGES
Another major factor when optimizing your website for mobile devices is ensuring that your website loads faster. A fast loading website, especially on mobile devices, ensures visitors don't get frustrated and leave on account of a slow website.
You can do this by compressing your high-resolution images thus ensuring your blog posts don't consume too much data on mobile devices. Also consider compressing your website's HTML and CSS to give a speed boost. The installation of a good caching plugin will also help achieve a faster loading website.
CHOOSE THE RIGHT FONT SIZES
Even some of the most popular blog sites have a problem when it comes to choosing the right font size. The font shouldn't be too tiny that a user has to zoom in for them to see; that eventually ruins their user experience.

Its possible to fix this problem, although one requires some background CSS skills to get it done. First start by configuring a viewport to make sure the fonts are rendered to correct size on different device screens.
You should always ensure that the theme you chose to use has a mobile-friendly design. You can ensure this in two ways. First, if you are using WordPress, just buy a modern WordPress theme and replace your old them with the new one- simple as that. The second way is by the use of a plugin to optimize your website for mobile devices. However, this second method is not recommended since it makes your website slightly slower. Its advisable to only use the second method as a temporary fix until you can find a permanent solution.
AMP (accelerated mobile pages) is an open-source project, backed by Google, developed to offer smooth web browsing experience to mobile users.
AMP creates optimized versions of your blog posts that can be viewed on mobile devices in split seconds. It also makes your website load so fast. Additionally, Google ranks AMP-powered websites higher on its mobile search results.
An easy way you can implement AMP on your website is by using a free WordPress plugin.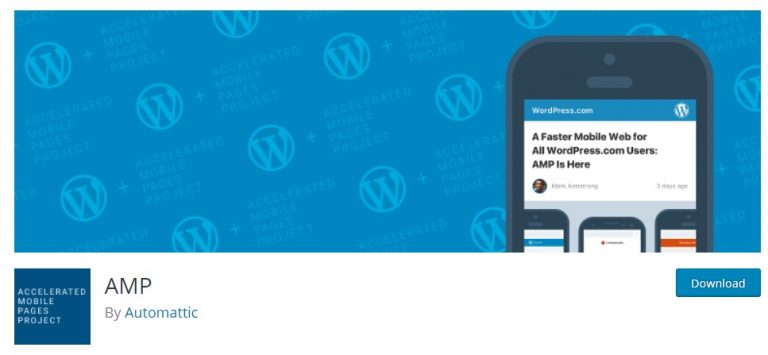 As long as you keep the 5 tips above, you are sure that your business will be Ace! Just keep testing your website until your mobile device design is exceptional. You can do this by using a tool like BrowserStack.