Google has consistently been pushing and encouraging website owners to improve their mobile-site experience. This has led them to launching multiple algorithms and tools aimed at achieving the same.
Recently at Mobile World Congress, Google launched two new tools; a new Mobile Scorecard and a Conversion Impact Calculator that are designed to help you keep track of your Web speed.
Exactly how do these new tools help?
The Mobile Scoreboard provides data on the Chrome User Experience so that you can compare the speed of multiple websites on mobile devices. The Mobile Scoreboard pulls data from chrome to compare the speed of multiple sites on mobile devices. The data derived here is the same data used by google in the Page Speed Insight tool.
Google stated that a page should take 5 seconds to load while on 3G Network and 3 seconds while on 4G Network.

The Impact Calculator on the other hand, gives a rough idea of how much revenue a business is losing because of slow page load speed. It might seem a bit exaggerated but it is still useful.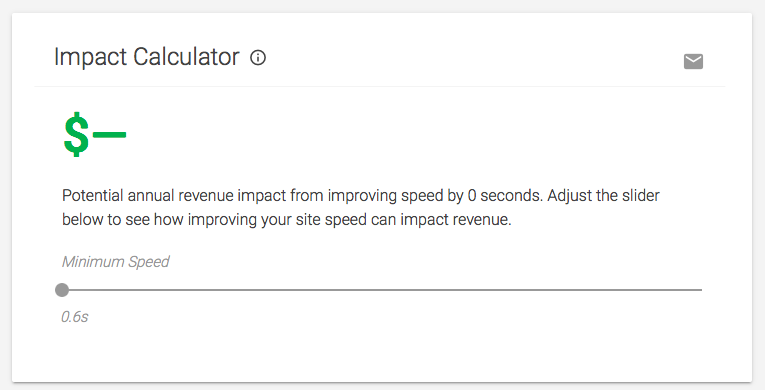 Both these tools should be utilized to the fullest; and if you are in need of mobile website design or redesign service, please don't hesitate to connect with us.