We utilize the latest technology to bring results to grow our clients' business. Creative work ideas, integrity, and faster results are our strengths.Ace Solution Africa offers affordable and quality website design services in Kenya to its valued clients. With a portfolio of wide range of visually appealing, innovative, and quality web designs while allowing our clients to get the overall better web presence.
As a premier web design company, we excel in all aspects of web design, website development, and digital marketing. Moreover, we develop and design websites with the latest functionalities that you need for your business growth. We also deliver Ecommerce websites with SEO friendly blueprints, functionality, and advanced e-commerce solutions. Being a responsive web design company, we provide highly professional and responsive web design services compatible with every screen size. We have delivered a number of responsive web designs so far, and we'll help you remain ahead of the latest web design trends. As a leading web design agency, we have a team of highly professional web designers and web developers, we perform our superfast website development process to help you complete your website design needs.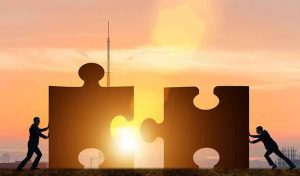 Create Visually Appealing and High-Converting Websites
Our qualified team of web designers makes sure to deliver you the website that is visually appealing and user-friendly. High-quality graphics and a catchy design will surely grab the attention of your potential customers, helping you convey the right message about your business. We know how to come up with website menus and display information to represent your brand smartly. In fact, creating responsive web design in Kenya will increase the growth potential of your business in Kenya and the world. Promote your business and get more conversion ratio with our quality web design services, as we pay attention to every single detail of your company website design and marketing aspects. Being one of the leading web design companies in Kenya, we will make sure your website embodies the correct brand message, looks clean and enticing, and provides quality information that is accurate according to your business type.
Your Business Success is Our Ultimate Aim
Whether it's a startup or a midsize business venture, it always needs smart minds to understand the corporate requirements of the Kenya market. We are a professional web design agency where you get just the smart, sharp minds to work according to the type of your business and region. Our creative web design, web development services, and online marketing solutions help you convey your corporate brand image cross.
We focus on quality, speed, and innovation. We specialize in providing affordable, high quality, and responsive web design to individuals and businesses. As uncompromised experts, we provide user-friendly and professional website design in Kenya that improves your business market value by more profits and sales. We follow this goal and promise to continue it steadily.
Sign up today for professional web design services. Click https://www.acesolutionafrica.com/website-design-offer.html.