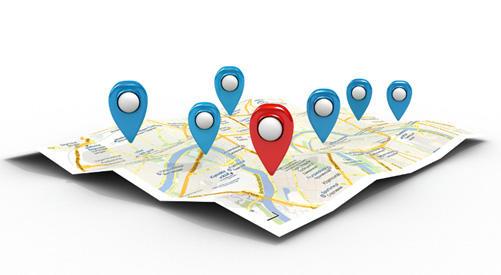 The only way Kenyan Business can be at the top in the ever-changing world of SEO is by keeping up with emerging trends so as to reap the most benefits. Below are some of the tips that can guide you on your way to acquiring that:
Title tag and meta descriptions

The title tag refers to the first noticeable text that appears on the search engine result page. They briefly give an overview to the user about your webpage. On the other hand, meta description is the brief summary of the content that appears in the webpage and its found just below the title tag. We can optimize these title tags using a variety of tips:
First, analyze the best way you can sum up your whole content that conveys the message you want to pass across to your users. Try as much as possible to avoid auto generated title tags, for example from WordPress.
Use just one key word that describes your entire title and avoid flooding your title with keywords.
Your title tag should appear in the front for both your users and for the search engines.
Make the title tag user friendly and easy to understand.
The meta description has a maximum of 160-200 characters so you should use them wisely and generate the right content for your webpage.
Be as creative as you can be when generating the title tag and meta description.
Online directories and citations
Small business owners in Kenya have greatly been advantaged when it comes to local search since they know their client's needs firsthand. Its better nowadays to be the best in your local area such as Nairobi than just be an okay and recognized business in Kenya.
Google My Business
For starters, if your business doesn't have a Google My Business (GMB) please set up one immediately. Its likely that google already has all your information concerning your business so all you will have to do is claim your GMB account which is free. Other than the GMB account, you should also claim Bing places for business because Bing is very popular among a lot of people and you should explore all possibilities.
After claiming your GMB and BPB, fill in every section with all the required information. This will increase your chances of appearing among the first in the ranks and guarantees to get you into the local 3 pack which assures more visitors than ever.
Reviews matter
Just as the title suggests, what people say about your business will be taken as gospel.
Even in normal life, we always ask people who have used a certain product for advice, and this isn't so different in our businesses. When it comes to the internet, Kenyan businesses focus should be mainly to avoid negative reviews, since they also send a negative message about your business to the prospective customers.
Mostly, negative reviews are the ones that people post mainly, so to ensure that your business image isn't trashed you should employ the methods below:
Encourage your happy customers to leave reviews. After a transaction, direct them to your review page (if you have any) or send them an email with a review page link and they will be more than happy to do so. Afterwards, post that on the Facebook and other social media platforms.
Use your review widget located in the website which filters out the negative reviews and also asks the happy customers to post a review on google and yelp. For more information about the review widget, please contact us.
Use structured data markups
Data structured markups provide more information concerning your business/ product to the search engines and helps the google bots determine what your site is about, thus helping you stand out from the rest.