In this online age, it is not only important but necessary for you to have an online presence. And as we know, all online presence starts with a website.
If you are reading this then we can just assume that you already know what websites are and how they are made and all that and move on to the matter of web designing.
Now that you are convinced that you should look at the latest web designing trends and maybe use one or two on your website, it's time to talk about another important thing.
There are a few factors you need to consider before you start designing your website. What are they? Well, let's see-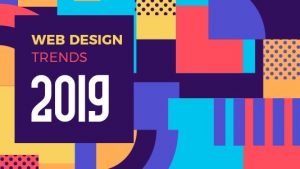 Your Audience
Obviously, your audience is a factor you need to consider before you design your website. Knowing your audience is always the first step of any business venture.
What does your audience like? What kind of content do they want to see on the pages? What are their preferences between images and videos? Knowing all this is going to help you optimize your website in a way that will make them spend more time on it.
Which in turn will increase your business?
Is Navigation Easy?
A complex layout may look overwhelming, but it's not going to make your audience happy.
Having a simple layout is important. Your website needs to be easy to navigate. Remember, the visitor is not going to spend more than one minute to search for something on their website.
When the visitor sees that finding something on your site is hard, they will leave and go over to some other website. Maybe it'll be your competitor's website with its less pretty but easy layout.
So have a simple and easy to navigate layout. It's that simple.
How Fast Is It Loading?
We all want fast loading webpages. The moment we feel that it's taking too long. We just close the tab and then open another website that is going to load quicker.
The visitor is not going to wait for even one moment longer for your website to load. So making sure that your website has a fast loading speed is monumental in your website's success.
Even Google rewards the fast loading websites by giving them good ranks in SERP (Search Engine Result Page). So consider the loading speed before designing your website.
The appearance of the Page
While planning the appearance, you need to make it as pleasing to the eyes as possible. A beautiful website goes a long way to impress the visitor.
The images and videos that go on your website need to complement your website. The color palette you are choosing should match with your logo.
It may be tempting to add amazing high-quality images and videos, but that can slow down the loading speed of your website. So be cautious, don't compromise the loading speed of your website for the sake of beautiful images.
Call to Action (CTA)
Just getting visitors to your website is not enough. You need to convert them. For that, you need Call to Action (CTA) element on your webpage.
When the visitor spends a lot of time on your website, there is a better chance that they will convert. And for that, you need a call to action elements. These can be anything from, sign up buttons, to contact, or download an e-book or get a call.
At the end of the day you need to engage the visitor, and CTA is the best way to do that. If you think that your website has not met the above trends or planning to have a spectacular website with the above features Ace Solution Africa is here to provide a powerful and strong online presence for your Business. Visit our website www.acesolutionafrica.com for more.